Magnetic Cable Tie Mounts 26 x 23 x 6.3mm thick 6.1kg Pull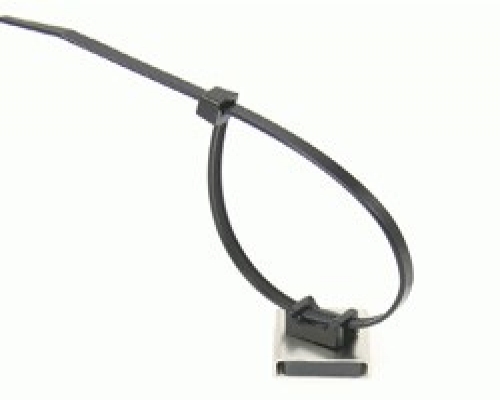 Our magnetically attachable cable mount allows you to secure cables to any steel surface quickly and easily without the need for drilling or adhesive, saving hours of time.
Clamps to steel surface creating a strong fixing point for cables and wires, even on a curved surface
Instantly transferable and reusable 
No Drilling or Adhesives 
26mm x 23mm x 6.3mm thick ferrite magnet with a 15mm x 10mm x 5mm saddle clip
Secure the cable tie to an item so you can hold them magnetically 
Supplied with one 4.7mm wide cable tie per magnet
Operating temperature -35 to +85 degrees Celsius
These magnets remove the need for any drilling or adhesives when installing cables or wiring and allow you to attach, detach and move cables instantly, saving lots of time with office, retail and workshop refits. Each magnet is capable of supporting 6.1kg of weight in a vertical position against a steel surface and is supplied with one black 4.7mm wide cable tie.
Item number
Data Sheet
Product Name
Price
Add to Basket
223-002
Magnetic Cable Tie Mounts x 1
£1.55
223-003
Magnetic Cable Tie Mounts x 5
£5.25
223-004
Magnetic Cable Tie Mounts x 10
£9.88