RE130 (MM10) Low torque flat DC motor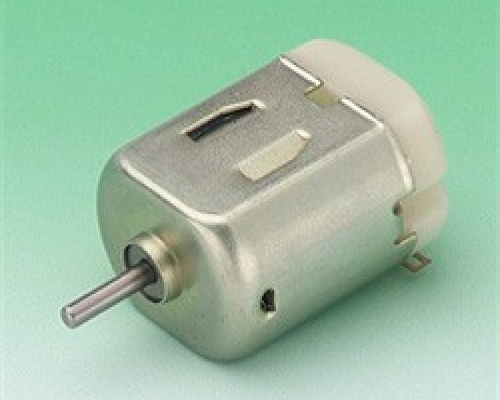 Miniature circular DC motor, ideal for models and educational applications.Nominal voltage 3.0V with operating range 1.5 to 4.5V. The two flat sides enable easy mounting onto a panel or PCB. Rotation is counter-clockwise (as viewed from shaft end).
Dimensions: L: 25 (exc. shaft) W:20.1 H:15.1mm. Shaft length 8.1x 2.0 dia. Weight 19g approx.
RoHS compliant
Nominal voltage: 3.0V
Operating range: 1.5-4.5V
No load speed: 16000 RPM
No load current: 0.4A
Speed at max. efficiency: 12400 RPM
Current at max. efficiency:1.5A
Torque: 11.9g-cm
Item number
Data Sheet
Product Name
Price
Add to Basket