Micro Capacitor Discharge Unit (CDU)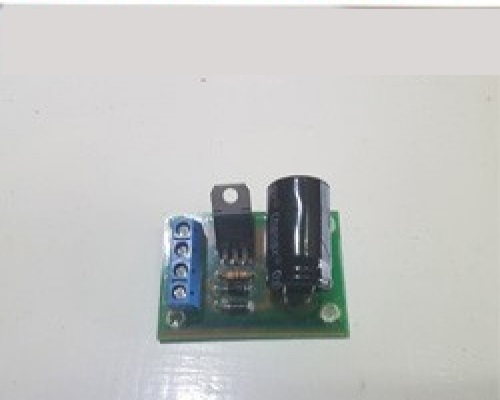 Our smallest ever high power Capacitor Discharge unit. Designed to work with point motors from all manufacturers.
Provides a high current pulse to "snap" points across positively from the 4700uF capacitor.
Limits subsequent points current to prevent coil burn out.
Prevents voltage drop to other parts of the installation during points action.
Operates on AC or DC.
Up to 20v input
Item number
Data Sheet
Product Name
Price
Add to Basket
102-002
Micro Capacitor Discharge Unit
£4.12
Micro Capacitor Discharge Unit Wiring Instructions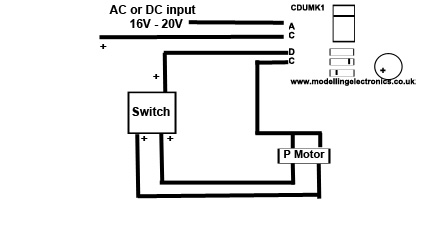 The drawing above shows a very simple arrangment using the capacitor discharge unit (CDU) with one point motor connected.